HD Multi Sport vous permet de partager une expérience incroyablement passionnante de :
Easily customize play-action scenarios and difficulty settings to suit all ages and skill levels. New sports, scenarios and features are frequently released to keep your friends, family and colleagues engaged and in-the-game!
HD Golf™ propose une simulation de golf à la demande spectaculaire au plan visuel et d'un niveau de réalisme incomparable. Jouez avec vos meilleurs amis sur les terrains de championnat les plus renommés du monde, notamment ceux de Pebble Beach et St Andrews. L'écran vous plonge et vous attire au sein d'un environnement si haut en couleur, réel et attrayant que vous serez tenté de mettre de la crème solaire. Entraînez-vous et affinez votre jeu sur les multiples terrains d'exercice dynamiques et sur les greens grâce aux analyses intégrées des performances. Créez votre propre tournoi ou rejoignez l'un des multiples tournois disponibles en ligne. HD Golf est le portail d'accès au jeu de golf exceptionnel dont vous avez toujours rêvé.
"I wanted the best golf simulator technology – so I chose High Definition Golf™ . When you play golf for a living you want the best tools available to keep your game sharp. HD Golf™ is the most realistic simulator I have ever seen."
– Bubba Watson, Two Time Masters Winner
Devenez un as du penalty en vous entraînant dans le stade HD Multi-Sport™. Jouez avec vos enfants pour améliorer leurs techniques sur des distances, des rayons d'action et des angles différents pour repousser la défense. Grâce à une défense mobile fluide et un temps de réaction rapide pour des frappes dynamiques, vos enfants et vous-même serez prêts pour le prochain match! Le degré de difficulté variable permet de relever le défi sportif à tout âge et quel que soit le niveau. Avec HD Multi Sport, vous avez la capacité unique de donner de l'effet au ballon … et de jouer comme Zidane! Vous pouvez aussi utiliser le contrôleur de jeu intégré et être gardien de but tandis que vos amis, collègues ou enfants essaient de marquer des buts.
Lancez de toutes vos forces et faites sortir le batteur comme si vous jouiez dans la Major League américaine. Idéalement conçues pour les joueurs d'élite comme pour les débutants, nos mesures d'une précision incroyable garantissent un entraînement au lancer à l'abri des intempéries! Utilisez les données de rotation de la balle et les analyses pour aider vos enfants à améliorer leur balle courbe ou glissante. Rien de tel aussi pour vérifier que vous avez gardé le lancer redoutable de vos années de fac. L'option d'affichage de plusieurs fenêtres dans l'écran vous permet de regarder les matchs de la MLB tout en continuant à travailler votre lancer. Quoi de mieux qu'un championnat du monde interactif?
Après un touchdown à l'arraché, tirez un field goal sur le terrain de football HD Golf's™. Perfectionnez votre spirale et travaillez la puissance et la distance de vos passes. Les mesures précises incroyables de la rotation et le réalisme feront de vous un véritable Tom Brady. Suivez l'évolution de votre performance en temps réel grâce à notre analyse complète des lancers. Vous pouvez aussi affiner votre tir grâce à l'option Field Goal. Sélectionnez la distance et allez-y! Imaginez que vous regardez le match à ne pas manquer et transformez le touchdown que le professionnel vient de rater. Jouez pour pouvoir vous vanter ou même pour des enjeux plus importants si votre expérience justifie votre ambition.
My family loves our HD Simulator. We started with HD Golf, and recently added HD Multi-Sport. The HD Multi-Sport add-on gives us Soccer, Hockey, Baseball, Sport-Shooting, Lacrosse, Bowling and our favourite… Football!
– Ben Roethlisberger, NFL Superstar, 2x Super Bowl Champion, 6x Pro Bowler
Un tir au but arrêté et c'est la victoire de votre équipe! Visez le haut de la cage ou évitez la transversale avec un superbe tir frappé! HD Multi-Sport™ vous place au centre de la patinoire pour battre tous les records de buts. Étonnez vos amis en sachant marquer en coin tandis qu'ils contrôlent le gardien de but par ordinateur. Surveillez vos tirs au but, la vitesse moyenne du palet et les buts marqués. Participez à des compétitions amicales et suivez vos progrès grâce au vestiaire des joueurs basé « dans le nuage ».
«Tirez !! » Allez au stand de tir avec notre tireur à cadence rapide et particulièrement stimulant. Grâce à un espace suffisamment ample pour suivre une cible mobile et à un réalisme dû à une très haute résolution, votre expérience de tir sportif sera très compétitive, sans danger et distrayante pour tous les âges.
Amusez-vous au stand de tir du saloon digne du Far West en pratiquant le tir sur cible, tir de chasse et autres cibles dynamiques. Surveillez votre vitesse de tir et vos réflexes au pistolet et au fusil. Entraînez-vous et devenez un meilleur tireur en un temps record.
HD HUNTING
Dramatic locations and variable species inspire friendly competition and a dynamic hunt. Explore the great outdoors in our digital world without the bugs! Adjustable difficulty levels ensure both new & experienced hunters equally enjoy their time in the field!
HD DUCK HUNT
As dawn breaks, settle into your blind and begin the hunt! Let the excitement build as you scan the horizon and 'Call' ducks. Shoot them on-the-wing with your HD Shotgun as they fly into range. Great for single and multiplayer!
Target Pro Tour™ delivers high-energy, visually engaging games guaranteed to spark competition between you & your friends. We re-imagined the driving range and created games like Gambler, Sharpshooter, Domination and Eliminator within the HD Golf™ Stadium. With new games always being added, you'll be glad you joined the tour!
Fear the Apocalyptic terror of zombies as you survive an onslaught of the undead! Dual wielding your trusty pistol and a dodgeball, it's up to you in this last stand for the sake of humanity.
The exciting, tension-fuelled gameplay is a crowd pleaser, and perfect for anyone with a sense of imagination and a thirst for the supernatural. Various settings make Zombie Dodgeball easy for any mortal to enjoy – and single or multi-player options keep the hordes coming in droves!
HD Lacrosse™ is a must-have for any true sports enthusiast. Our simulator brings the action and excitement only lacrosse delivers – direct to you. Precise measurements ensure ball spin and speed are incredibly accurate while multi-player options make competition exciting without the bruises! Engaging play-action scenarios, reactionary targets and speed drills combine to deliver a great day at the arena!
HD Footgolf™ combines 2 of the world's greatest sports: Soccer and Golf. The game is played on a golf course, following the same format and rules as standard golf. The major difference: equipment. A '21 inch cup' replaces the 'golf hole/cup' on the green, and players kick a soccer ball versus hitting a golf ball with a club. With plenty of course options and adjustable performance settings, anyone can play and have a great time!
Your friends & family will LOVE a great night in with 10-pin Cosmic Bowling! Unleash your competitive nature; throw a strike with our full-sized bowling ball and set a family high score!
Automatic scoring, dramatic pin-action views and elusive 3-strike Turkey celebrations deliver immersive & realistic excitement for everyone. Build confidence and keep kids smiling with integrated 'Bumper Bowling'. This setting inserts virtual gutter bumpers into the game – keeping the ball in play and spirits soaring!
It's been a great season for former #1 NHL draft pick and current Toronto Maple Leaf Alternate Captain Auston Matthews. Auston continues to inspire as a Top 5 offence leader in the league and as the NHL First Star of the Month in February. The HD SportSuite team is...
lire plus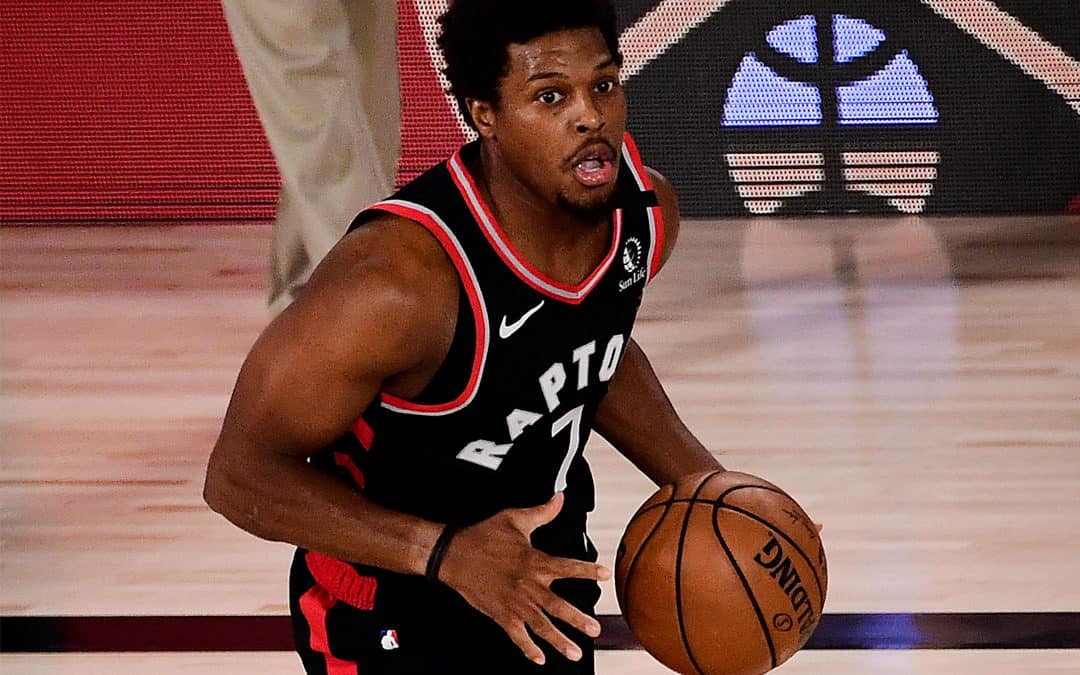 The HD Team has added a new face in NBA champion Kyle Lowry. On his new HD Simulator, the Toronto Raptors point guard said "30+ sports in one room is a game changer! It even has basketball and doubles as a cinema."
lire plus
HD Horseshoes Enjoy a casual game of horseshoes at the HD Beach with friends. Crack a beverage and chase the sound only a 'ringer' can make! Suitable for all athletes, HD Horseshoes is a crowd favourite! Exciting visuals, integrated scoring and performance boost for...
lire plus