HD Multi Sport™ brinda la experiencia compartida e increíblemente fascinante de:
Easily customize play-action scenarios and difficulty settings to suit all ages and skill levels. New sports, scenarios and features are frequently released to keep your friends, family and colleagues engaged and in-the-game!
HD Golf™ brinda opciones de golf por demanda de gran impacto visual y con un nivel de realismo que no se compara con ningún sistema de la competencia. Juegue con sus amigos en los mejores campos de golf de campeonatos en el mundo, incluyendo Pebble Beach y St. Andrews. Deje que la pantalla le rodee y le introduzca en su propio entorno golfista tan vívido, realista y estimulante que le entrarán deseos de untarse protector solar. Practique y perfeccione sus aptitudes en las múltiples y dinámicas áreas de tiro y de práctica que cuentan con el análisis de rendimiento integrado. Cree su propio torneo o intégrese a uno de los numerosos torneos que existen en Internet. HD Golf™ es su portal para el juego excepcional de golf con el que siempre ha soñado.
"I wanted the best golf simulator technology – so I chose High Definition Golf™ . When you play golf for a living you want the best tools available to keep your game sharp. HD Golf™ is the most realistic simulator I have ever seen."
– Bubba Watson, Two Time Masters Winner
Domine el arte de los penales en el estadio de fútbol del HD Multi-Sport™. Practique con sus niños para desarrollar sus habilidades con diferentes distancias, rangos y ángulos para derrotar al portero. Con una respuesta de pateo dinámico y defensa con movimiento fluido, usted y sus hijos se podrán preparar para el próximo juego en la cancha. El nivel de dificultad variable posibilita que el desafío sea regulable para todas las edades y los niveles de experiencia. ¡Solo HD Multi Sport™ le ofrece la exclusiva posibilidad de darle un efecto preciso al balón para que pueda patear como Iniesta! También puede usar el controlador de juego integrado y convertirse en el "portero" mientras sus amigos, colegas o hijos tratan de anotar un gol.
Lance unas cuantas bolas imparables y ponche al bateador desde nuestro montículo inspirado en los que se usan en las grandes ligas. Esta opción es fantástica tanto para los peloteros de élite como para los aprendices y cuenta con nuestras mediciones increíblemente precisas para garantizarle una instalación de práctica de lanzamientos resistente a todo tipo de climas. Use los datos de rotación y análisis de la pelota para ayudar a sus hijos a lanzar curvas o sliders. O pruebe usted mismo a ver si logra replicar los lanzamientos de los que era capaz en su época universitaria. Nuestra opción de pantalla en la pantalla le permite ver un partido de las grandes ligas mientras practica sus propios lanzamientos… ¡es que no hay nada mejor que una fiesta realmente interactiva durante la serie mundial!
Anote un touchdown espectacular seguido del punto adicional al patear el balón en el campo de fútbol americano del simulador HD Golf™. Perfeccione su espiral y practique la profundidad de los pases y la fuerza de los lanzamientos. La increíble precisión de las mediciones de rotación y el gran realismo harán que se sienta como Tom Brady. Dele seguimiento en tiempo real a su rendimiento con nuestro análisis de lanzamiento o practique su pateo con la experiencia del gol de campo, ¡solo tiene que seleccionar la distancia y adelante! Imagine la posibilidad de presenciar la final del campeonato y recrear el mismo pase de touchdown que perdió el jugador profesional. Juegue por el placer de ganar y vanagloriarse o por una recompensa aún mayor si sus aptitudes están a la altura de sus aspiraciones.
My family loves our HD Simulator. We started with HD Golf, and recently added HD Multi-Sport. The HD Multi-Sport add-on gives us Soccer, Hockey, Baseball, Sport-Shooting, Lacrosse, Bowling and our favourite… Football!
– Ben Roethlisberger, NFL Superstar, 2x Super Bowl Champion, 6x Pro Bowler
¡Detenga ese tiro a puerta! O anote usted mismo ese gol, ya sea en la parte superior, entre las piernas del portero o cuando rebote en el larguero. HD Multi-Sport™ le pone en la pista para convertirse en el gran goleador. Impresione a sus amigos con sus habilidades para anotar en una esquina mientras ellos controlan al portero computarizado. Lleve la cuenta de los tiros a puerta, la velocidad promedio del disco y los goles anotados. Disfrute de una competencia amistosa y lleve la cuenta de su progreso en el salón de jugadores fácil de usar habilitado en la nube.
¡Tira! Practique el tiro con nuestro disparador rápido y sumamente cautivador. Gracias al amplio espacio para seguir un blanco en movimiento y el increíble realismo de la alta resolución, esta experiencia deportiva le brinda un campo de tiro que es tan seguro como divertido para todas las edades.
Disfrute del tiro al blanco estilo taberna del oeste, la cacería y otros campos de tiro fascinantes y dinámicos. Y lleve la cuenta de sus tiempos de tiro y sus disparos de reflejo con pistolas y rifles. Practique y conviértase rápidamente en un mejor tirador.
HD HUNTING
Dramatic locations and variable species inspire friendly competition and a dynamic hunt. Explore the great outdoors in our digital world without the bugs! Adjustable difficulty levels ensure both new & experienced hunters equally enjoy their time in the field!
HD DUCK HUNT
As dawn breaks, settle into your blind and begin the hunt! Let the excitement build as you scan the horizon and 'Call' ducks. Shoot them on-the-wing with your HD Shotgun as they fly into range. Great for single and multiplayer!
Target Pro Tour™ delivers high-energy, visually engaging games guaranteed to spark competition between you & your friends. We re-imagined the driving range and created games like Gambler, Sharpshooter, Domination and Eliminator within the HD Golf™ Stadium. With new games always being added, you'll be glad you joined the tour!
Fear the Apocalyptic terror of zombies as you survive an onslaught of the undead! Dual wielding your trusty pistol and a dodgeball, it's up to you in this last stand for the sake of humanity.
The exciting, tension-fuelled gameplay is a crowd pleaser, and perfect for anyone with a sense of imagination and a thirst for the supernatural. Various settings make Zombie Dodgeball easy for any mortal to enjoy – and single or multi-player options keep the hordes coming in droves!
HD Lacrosse™ is a must-have for any true sports enthusiast. Our simulator brings the action and excitement only lacrosse delivers – direct to you. Precise measurements ensure ball spin and speed are incredibly accurate while multi-player options make competition exciting without the bruises! Engaging play-action scenarios, reactionary targets and speed drills combine to deliver a great day at the arena!
HD Footgolf™ combines 2 of the world's greatest sports: Soccer and Golf. The game is played on a golf course, following the same format and rules as standard golf. The major difference: equipment. A '21 inch cup' replaces the 'golf hole/cup' on the green, and players kick a soccer ball versus hitting a golf ball with a club. With plenty of course options and adjustable performance settings, anyone can play and have a great time!
Your friends & family will LOVE a great night in with 10-pin Cosmic Bowling! Unleash your competitive nature; throw a strike with our full-sized bowling ball and set a family high score!
Automatic scoring, dramatic pin-action views and elusive 3-strike Turkey celebrations deliver immersive & realistic excitement for everyone. Build confidence and keep kids smiling with integrated 'Bumper Bowling'. This setting inserts virtual gutter bumpers into the game – keeping the ball in play and spirits soaring!
It's been a great season for former #1 NHL draft pick and current Toronto Maple Leaf Alternate Captain Auston Matthews. Auston continues to inspire as a Top 5 offence leader in the league and as the NHL First Star of the Month in February. The HD SportSuite team is...
leer más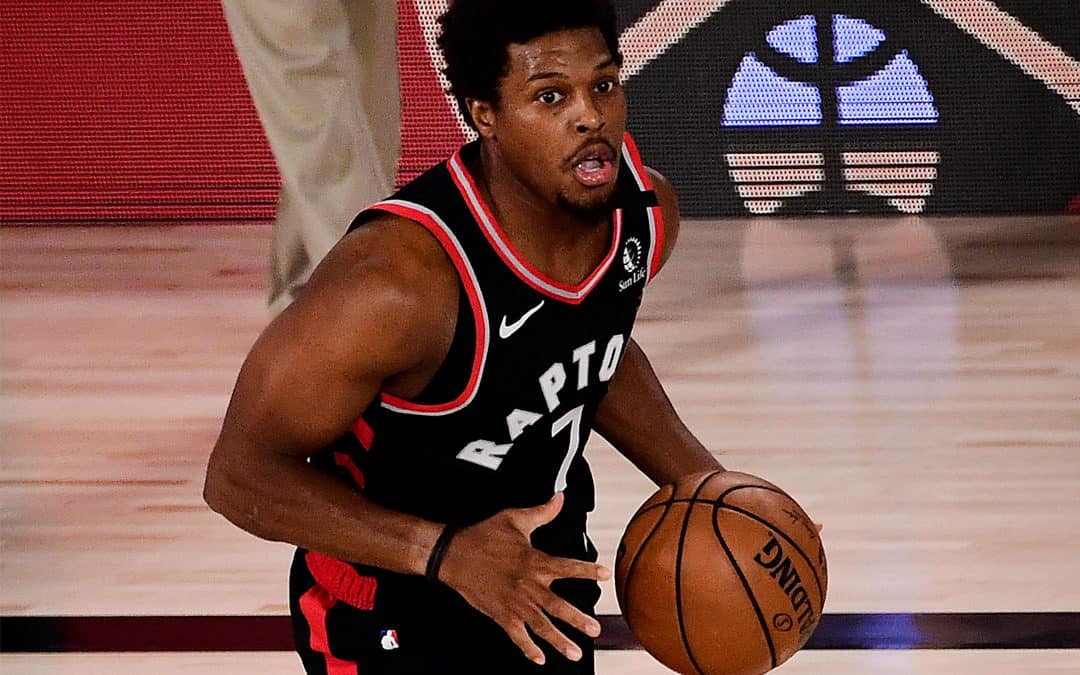 The HD Team has added a new face in NBA champion Kyle Lowry. On his new HD Simulator, the Toronto Raptors point guard said "30+ sports in one room is a game changer! It even has basketball and doubles as a cinema."
leer más
HD Horseshoes Enjoy a casual game of horseshoes at the HD Beach with friends. Crack a beverage and chase the sound only a 'ringer' can make! Suitable for all athletes, HD Horseshoes is a crowd favourite! Exciting visuals, integrated scoring and performance boost for...
leer más